We create and partner on custom design for many trusted brands, hôtels and museums. How about you?
You are a pro and would love to team up with Titlee to create one special jewel or a collection?
Just send us a email to contact@titlee.fr so we can talk about it!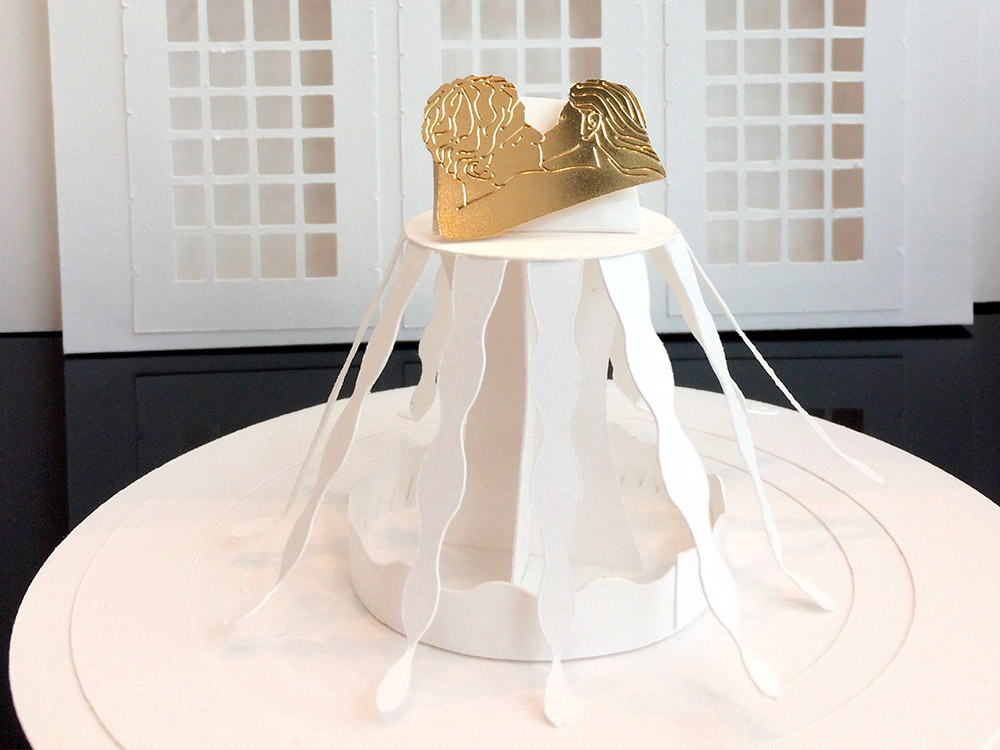 RODIN MUSEUM x TITLEE
On the occasion of the centenary of the death of the famous sculptor, the Rodin Museum asked Titlee to create a series of jewellery as a tribute to Rodin and one of his most famous sculptures, The Kiss.
ARTIZON MUSEUM x TITLEE
The Artizon Museum, located in Tokyo, has called on Titlee to create a collection of 10 jewels from emblematic works of its collection, presented in the shop for the reopening of the museum in June 2020.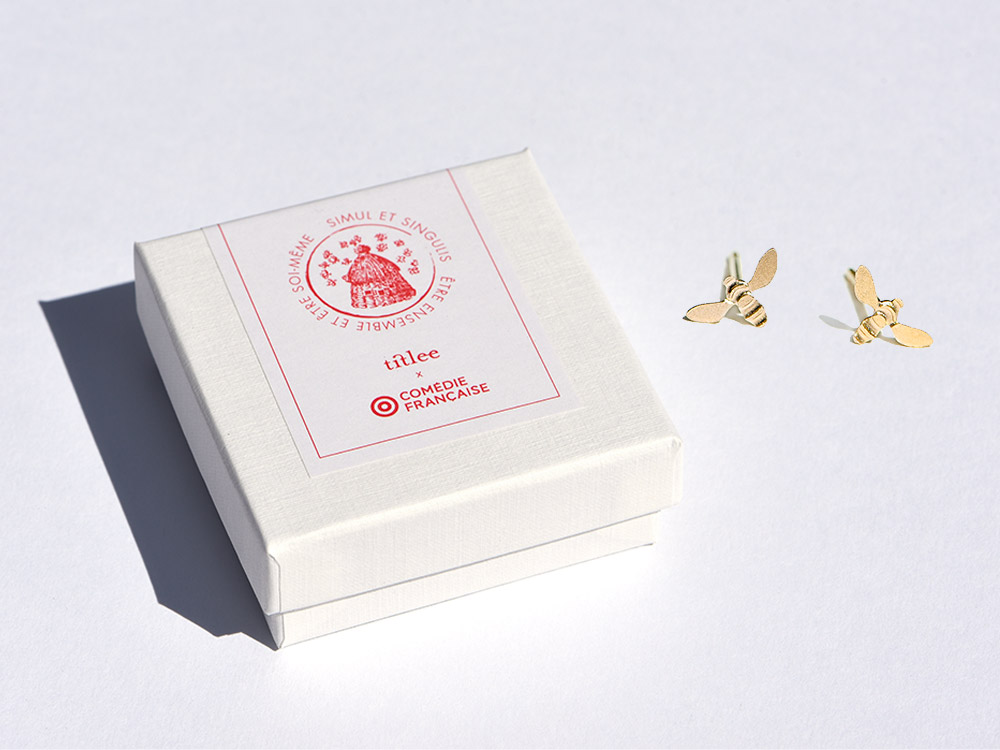 LA COMEDIE FRANCAISE x TITLEE
At the request of the shop of La Comédie Française, Titlee imagined 3 jewels around the bee, one of the strong symbols of the prestigious institution, whose hive is the emblem.
BONPOINT x TITLEE
For Bonpoint, Titlee created a golden wall jewel, hand embroidered, in the shape of a 4-leaf clover, to decorate the room of newborns.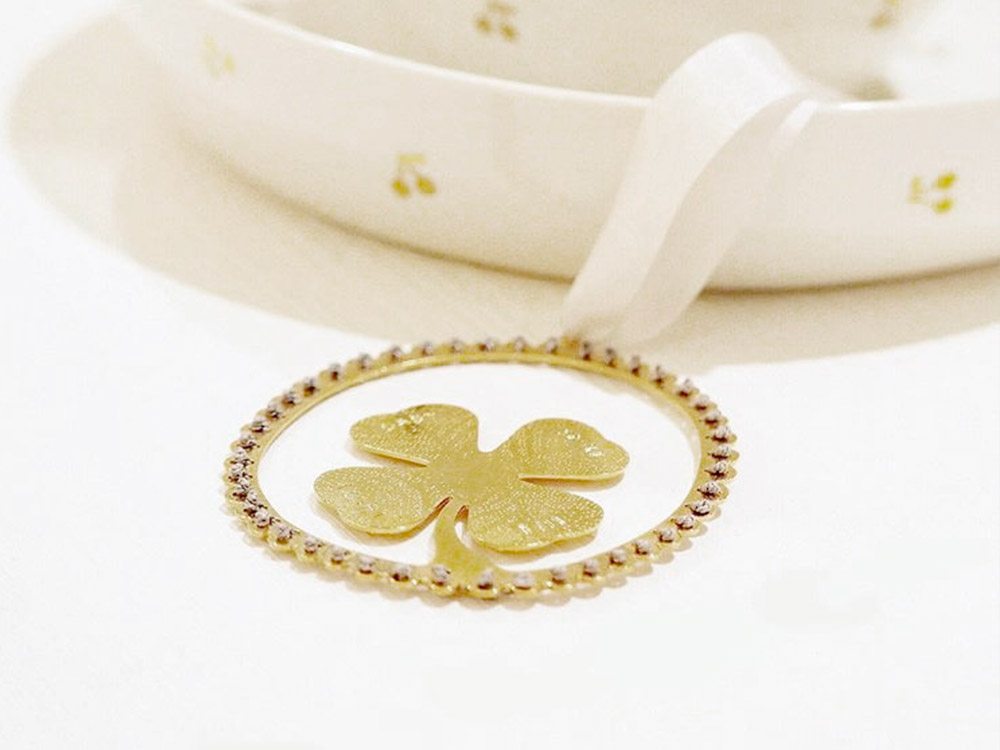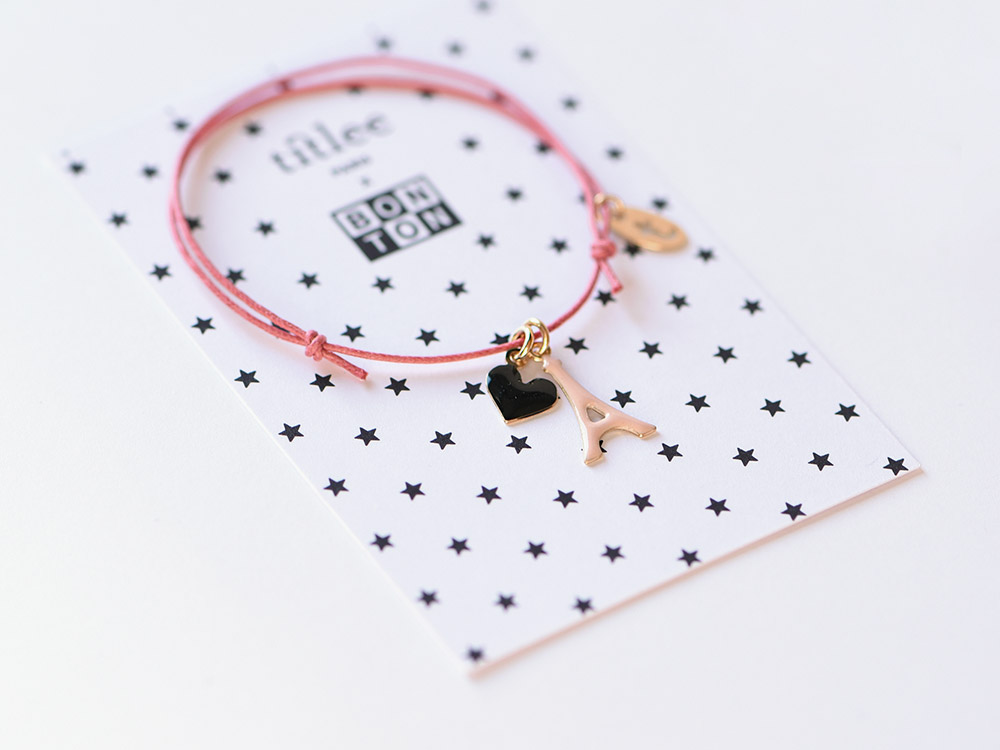 BONTON x TITLEE
Titlee has created an exclusive link bracelet for Bonton, combining a small Eiffel Tower with a rock n'roll heart.
WHITE 1921 x TITLEE
The WHITE 1921 hotels in Saint-Tropez and Courchevel asked Titlee to create exclusive 3 pin boxes for their guests.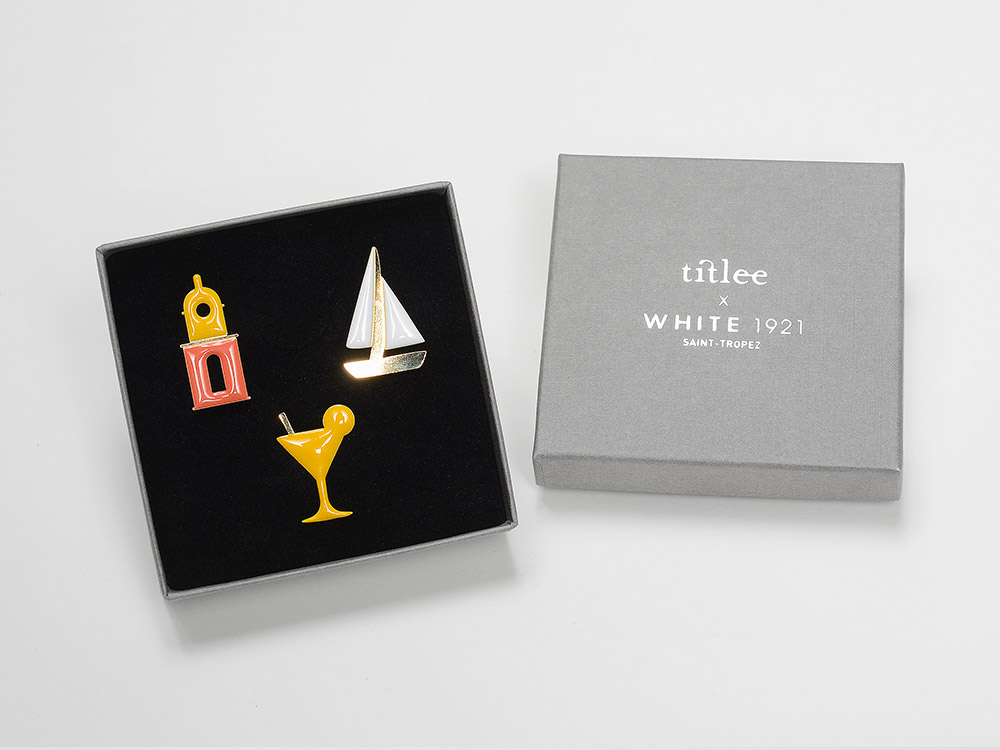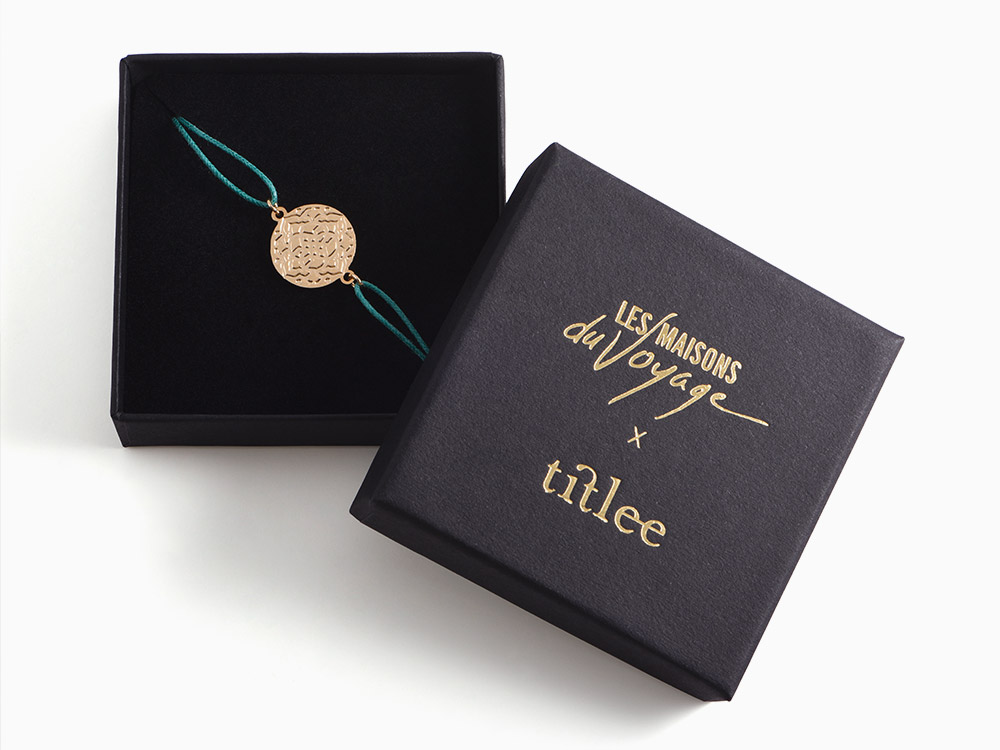 LES MAISONS DU VOYAGE x TITLEE
For their 30th anniversary, Les Maisons du Voyage asked Titlee to create 9 link-bracelets featuring the 9 pictograms symbolizing the destinations to which Les Maisons du Voyage organize exceptional trips.